Personal History Recordings
We encourage everyone to record family histories and/or oral histories of individuals that bring a personal perspective to organizations. Viewpoints and connections from a personal point of view brings history alive. Individuals and organizations can videotape their own family members or organization members at almost zero costs. Or we offer a do-it-yourself kit you can rent. And we also offer our complete professional services.
Personally, I waited too long long to start my own personal history interviews. I recorded my dad just days before he died. He talked about growing up alone and putting himself through high school while renting an apartment from an aunt. He told about sweeping out a barbershop and delivering newpapers to pay for his rent and his food. He ate stale bread from a glass with milk and sugar for breakfast. He mentioned a wild story of being kidnapped as a child and of watching two torpedoes churning the water as they missed his tanker in the South Pacific during World War II. I would have giving almost anything to ask him more questions. I missed my mom's interview completely, but I am traveling to Alaska this summer to videotape her younger brother, the last of the siblings. I am really looking forward to the opportunity of recording his stories about his life, my grandparents, my mom, and my dad.
In addition to the joy interviews can bring to their families while everyone is full of life, interviews like these can be used as a core for Celebration of Life/Reflections to be played at funerals, reunions, and other celebrations.
I remember receiving a call many years ago concerning the very first Celebration of Life video that I produced. The widow had called the funeral home to find out who the producer of the video was. I answered the phone and she told me that she had been feeling really depressed the weekend after the funeral of her husband, but had then taken our video and watched it in her bedroom. She said she laughed and cried and felt so much better after viewing the video. Her thanks brought a tear to my eye.
The first personal history interview I produced was of Helen Mader, founder of Christmas House of Tacoma/Pierce County. She talked about her childhood growing up on a ranch near Stockton, California, her life married to a missionary in China, meeting Madame Chiang Kai Chek and dining with her and the Generalissimo of the national government of the Republic of China (ROC). Afterwards she laughed and said, "I've told you stories I've never even told my children." They were wonderful.
Please, don't miss interviewing the people you care about. The stories are rewarding. Please, take a look at the articles listed above and see what other people have done about personal histories.
---
Comments on Personal Interviews
Advantages of Personal History Interviews:
Human, first hand, immediate, anecdotal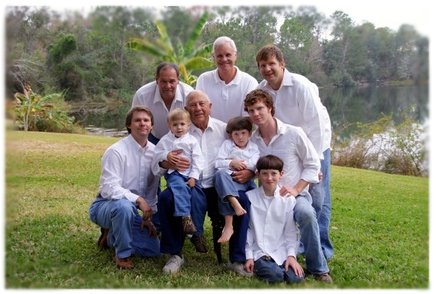 Uncovers feelings and interpretations, not just facts
In telling stories the names of people, and places crop up and lead to new directions
Fills in gaps where other documentation is lacking
Can provide perspectives from the grass roots



---
Professional Personal History Video Interviews - $750.00
We have conducted hundreds and hundreds of interviews on video. Putting people as ease is part of what I do. Getting people to talk is always the goal. Working with family members we will put together a comprehensive list of questions to start off with and then follow the threads of conversation and ideas. We place a professional microphone on the subject to best record the voice for the intereview/transcription.
Here's what you get for the professional service:
Professional video operator/interviewer
Entire interview transcribed for your editing and sharing
Up to an hour and a half recording session uploaded to Youtube for sharing across the country.
Editing with removal of breaks and any sections you want cut out - At an additional cost
One thumbdrive with the entire interview and transcription


You may download our free ten page Personal History Interview Questions and share with your friends and family.


We require half-down before the recording and the second half upon delivery.


If you are more a Do-It-Yourselfer, we can rent you a professional video camera, with headset, scandisk, microphone, and a fifteen minute training session for $200.


Although based in Tacoma, Washington we have videotaped in Seattle, Los Angeles, Hawaii, Oregon, Texas, across Washgington, and Micronesia. Our productions have been broadcast internationally. We have produced television shows for both broadcast and cable-TV. Need assistance in creating a great website with video? Check out Public Doman for website development and marketing.
For more information call 2537596639